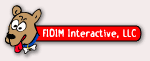 FIDIM Interactive, LLC was originally created as a shareware publisher creating video games and applications for the Macintosh platform. Many of our games have been nominated for awards and licensed to major web sites and are available in stores around the world. Although we do much more today than just video games we still have a special place in our heart for them.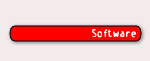 Netrikulator

Waste away the hours that you should be working by forming as many networks as you can with this addictive puzzle game.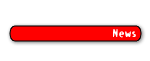 Netrikulator 1.5 Released

Netrikulator has been updated to version 1.5. The addicting game just got a little better. With this version you can now rotate the pieces to the left or right by using the D and F keys, respectively. We've included a new on-line high score system. And the in-game music has been updated. We're now featuring selections from five talented independent bands. Additionally, we've dropped the price! Netrikulator is now just $9! Download the latest public beta today!
FIDIM Interactive Teams With Sonicbids for Netrikulator Update

FIDIM Interactive, LLC has teamed up with Sonicbids to help produce the long awaited update to our popular puzzle game Netrikulator.

Dozens of Sonicbids artists submitted for an opportunity to have their music included in the updated version of the game. The winners have been chosen and notified. Look for Netrikulator 1.5 to be released later this summer!