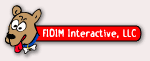 Very few record labels will even consider releasing an album of comedy music unless the artist is also an SNL alumni. That's where we fit in. We plan to release albums by artists in all genres who not only have talent, but a great sense of humor as well. We have one rule. If it's funny, we'll release it.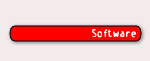 Netrikulator

Waste away the hours that you should be working by forming as many networks as you can with this addictive puzzle game.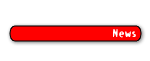 FuMP 31 CD Now Available and New Promo

The FuMP Volume 31 is now available for sale over in our store. On this CD the artists skewer the election, horror movies, sci-fi conventions, and more, and will even try to seduce your inner geek. Click here to order your copy today!

The CD also contains an 18 minute highlights reel from the first annual Logan Whitehurst Memorial Award For Excellence in Comedy Music ceremony which took place at Con On The Cob last October.

To help promote the release and The FuMP in general we have released a new 60 second promo which you can download here. Please run it on your podcast, internet radio show, traditional radio show, or just turn up your stereo really loud and point your speakers out the window. We'll take any help we can get.
Cirque du So What? Presents Stupid Cowboy Thing, Volume 2: Additional Squid

Cirque du So What's third album is now available! Stupid Cowboy Thing, Volume 2: Additional Squid features over an hour of hilarious sketch comedy brought to you by the great Luke Ski, Shoebox of Worm Quartet, Chris Mezzolesta of Power Salad, and Devo Spice.

This album is available on CD or as a high quality MP3 download and features such awesome bits of comedy as "Let's Do Improv," "Green Eggs and Peas," "Tile Guy, The Movie," and "How To Speak ShoEboX."

This CD will make you laugh, smile, cringe, groan, and probably at least once or twice make you say "What the...?" It's what we do.

Features guest appearances by Carrie Dahlby, Sara Trice, and Insane Ian. Click here to order now and get a digital copy of the album instantly!
The FuMP Volume 30 Now Available

The FuMP Volume 30 shipped to our Level 2 subscribers today and is now available in our store so the rest of you can order your copies. Click here to get The FuMP Volume 30 on CD or high quality MP3.

Also, with the release of volume 30 that means The FuMP Volume 18 is now out of print. We do still have some left so if you want your a order it now. We will not be printing any more. And as with all of our out of print CDs the low quality MP3 version is now available for free in our store. Click here to get The FuMP Volume 18.
The FuMP Volume 29

The FuMP is proud to present our 29th CD! This CD features all the songs posted during September and October of 2011 where we introduced you to such great new artists as Ookla The Mok and Tony Goldmark who each posted their first songs for this CD.

This CD also features some great work by some of your favorite FuMP artists such as the great Luke Ski, Robert Lund and Spaff, and Insane Ian.

And speaking of Insane Ian, the CD and digital download also include a video interview with Insane Ian shot by Devo Spice when the two met up at Con On The Cob in October.
The FuMP Volume 28

The FuMP Volume 28 includes all the songs posted at TheFuMP.com in July and August of 2011, including an 11 minute Weird Al parody by Steve Goodie, two new sketches by Cirque du So What, new recordings of classic songs by Lemon Demon, new songs by Consortium of Genius, Positude, plus the first new Rob Balder song in two years! What more could you possibly want?!

What, that's not enough? Fine. This CD also has a video shot at Nerdapalooza of Insane Ian, Carrie Dahlby, Devo Spice, and Schaffer The Darklord performing "We're All Gonna Die."

Still not convinced? How about this: songs about Monty Python, Harry Potter, Gilligan's Island, and freakin' Bikeman! Bikeman, people!
Cirque du So What? Releases Second Album

Cirque do So What, the sketch comedy super group made up of Devo Spice, the great Luke Ski, Shoebox of Worm Quartet, and Chris Mezzolesta of Power Salad, returns with their second album which is so packed full of comedy, insanity, and profanity, that it had to be broken up into two albums.

Stupid Cowboy Thing, Volume 1: GRANDMOTHER! features an hour of hilarious sketches, phony commercials, and bizarre music. The Guess The Context series continues unashamedly, and of course there are appearances by The Tile Guy. There's also a really inappropriate song that you will find yourself singing at all the wrong times because it will get stuck in your head and will surface and the most inopportune times.
The FuMP Volume 27

The number 27 is a magical number for comedy music. It's a number that pops up over and over in Weird Al Yankovic's music, so is it any coincidence that The FuMP Volume 27 contains 3 songs from the recently released Weird Al tribute album Twenty-Six And A Half? One song on this album even contains a cameo appearance by Weird Al himself, and one by Dr. Demento.

And to wrap up the greatness of this CD, Volume 27 contains our 500th song- an epic, guest-filled, inside-joke saturated song called We Are The FuMP which is being sold to help raise money for Marc Gunn's daughter Kenzie.

It's amazing that we've come this far and we're glad to have you along for the ride. Here's looking forward to another 27 CDs!
The FuMP Volume 26

The FuMP Volume 26, featuring all the songs posted during March and April of 2011 is now shipping. The CDs went out to subscribers on the 19th and is now available in the store for the rest of you.

Volume 26 features songs by Luke Ski, Dino-Mike, Steve Goodie, TV's Kyle, Devo Spice with MC Lars, Nuclear Bubble Wrap, Tom Smith, and more! The CD also includes a bonus video featuring an exclusive song performed live by The Boobles available nowhere else.
Digital Albums and Free Versions Now Available
The FuMP has begun selling digital albums in our store. Starting with our FuMP compilations, all available volumes are available as high quality MP3 downloads. The download contains all the songs encoded at 320k as DRM-FREE MP3 files, high resolution artwork for both the front and back of the CD, and the bonus video content for those CDs that have them. The compilations are $9.99, or free if you are a FuMP subscriber.

Additionally, going forward all FuMP compilation CDs will go "out of print" after 2 years. Once a CD is out of print we will sell off our remaining stock and not make any more. We will also make this album available as a free download from the FuMP store. The free version of the album contains 128k MP3s of the songs on the album plus a low resolution image of the front cover of the CD.

Volumes 1-25 are now available in high quality for just $9.99. Volumes 1-15 are now out of print and are also available as a free download. Additional digital albums by other artists will be available in the future.
Devo Spice Releases Gnome Sane?

Devo Spice's first album not branded under the name Sudden Death is now available. The album features over an hour of comedy, hip hop, and nerdcore.

Gnome Sane features Devo's hit songs "Platform Wars," "I Hate Mondays," "The Dumbest Song On Rock Band," and many more, and features guest appearances by Worm Quartet, the great Luke Ski, MC Lars, YTCracker, and Power Salad.

This album was released first on iTunes and made it up to #28 on the iTunes Hip Hop charts.
The FuMP Volume 25

The FuMP celebrates its 4th anniversary with more great funny music by Steve Goodie, Luke Ski, Power Salad, Insane Ian, Nuclear Bubble Wrap, Raymond and Scum, and more!
The FuMP Volume 24

As The FuMP finishes its fourth year of bringing the best comedy music to the internet we proudly present Volume 24, November - December 2010. We start out this CD with a rockin' and very funny tribute to Vikings by FuMP newcomer Kobi LaCroix. Nuclear Bubble Wrap and Steve Goodie team up to bring you Avada Kedavra, whose animated video is the highest rated video of all time on NewGrounds. Project Sisyphus turns the Chilean mining disaster into a Broadway musical, and The Great Luke Ski brings us a Christmas present of an 11:30 medley of holiday parodies in It's A Fanboy Christmas 3: Return of the Magi.

Also featured on this CD is the nerdcore parody anthem Nothin' But A Geek Thang by Devo Spice featuring Worm Quartet. From across the pond Flat 29 brings you the funny and disturbing title You're An Old Lady (Who Used To Be Hot). And Moneyshot Cosmonauts rounds out the Christmas music with the amazing Pink Floyd parody The North Side Of The Pole (Parts 5 and 6).