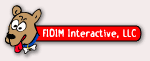 Very few record labels will even consider releasing an album of comedy music unless the artist is also an SNL alumni. That's where we fit in. We plan to release albums by artists in all genres who not only have talent, but a great sense of humor as well. We have one rule. If it's funny, we'll release it.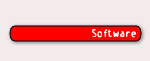 Netrikulator

Waste away the hours that you should be working by forming as many networks as you can with this addictive puzzle game.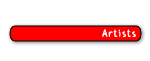 Cirque du So What?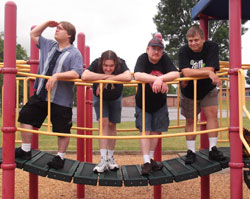 From the four corners of the Dementia universe comes a sketch comedy super group! Cirque du So What is made up of Shoebox of Worm Quartet, The Great Luke Ski, Devo Spice, and Chris Mezzolesta of Power Salad. Each artist individually had number 1 songs on the Dr. Demento Show, and now they have banded together to expand into sketch comedy, on their never ending quest to control the world.

Their debut album Procrastinators of the Apocalypse was released in 2010, followed by Stupid Cowboy Thing Vol. 1: GRANDMOTHER! in 2011.
Devo Spice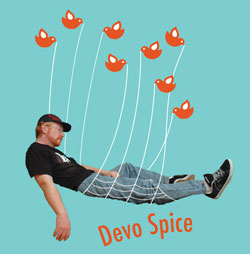 Devo Spice is a nerdcore and comedy rapper from New Jersey who has become one of the most popular artists on the nationally syndicated Dr. Demento Show. Devo Spice founded the comedy rap group Sudden Death whose songs "Cellular Degeneration", "Getting Old Sucks" and "Pillagers" were the numbers 1, 2, and 4 most requested songs on Dr. Demento in 2007.

Devo Spice performs regularly across the country at music clubs, comedy clubs, and science fiction conventions. He has shared the stage with Dr. Demento, MC Lars, MC Frontalot, Jonathan Coulton, Paul and Storm, and many others. The live show features videos and animations synchronized with the music resulting in a hilarious show that goes over very well with a variety of audiences.

In 2011 Devo Spice released his first album not branded under the name Sudden Death. Gnome Sane? was released on April 1st and went to number 28 on the iTunes Hip Hop music charts.
Worm Quartet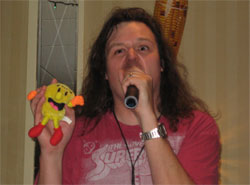 Worm Quartet is a Rochester, NY-based band that forcibly staples punk and electronica together with a handful of other stupid influences and throws them into a blender with hysterically twisted lyrics. They have been featured repeatedly on the Dr. Demento show, with many Funny Top Five appearances, and had the most requested song of the year in both 2004 ("Great Idea For A Song") and 2005 ("Inner Voice" with Sudden Death.)

The sole member of Worm Quartet is a 6'4" 280-lb. bemulleted manic who insists on being called "Shoebox" and who poses by day as a mild-mannered software engineer. More information can be found at www.wormquartet.com, or you could just make something up.