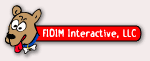 "Fine! I'll do it myself!" It's more than an acronym. It's a way of life. When everyone tells you it can't be done and no one is willing to help there's nothing else to do but go forward on your own, get the job done, and keep all the spoils for yourself.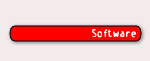 Netrikulator

Waste away the hours that you should be working by forming as many networks as you can with this addictive puzzle game.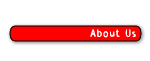 FIDIM Interactive, LLC was founded by a graphic artist named Tom Rockwell in 1997 when he wanted to produce video games and couldn't find anyone to help. After working with several unreliable programmers he got frustrated, screamed "Fine! I'll do it myself!" and began teaching himself how to program. Within a couple short months he had produced a freeware poker game written in C. It was the first Caribbean Stud Poker simulator available for the Macintosh.

The first shareware release under the name FIDIM was MeatierLottoJist, a lottery program which allowed users to track various state lotteries, generate statistics, and calculate odds for various lottery wheels. It was the first program of its kind available for the Macintosh. This was quickly followed by a game called Chromosomethingorother. This game was loosely based on Reversi (Othello) and was licensed to be one of the first games playable over AOL Instant Messenger. Several additional games and applications followed including the font preview utility Fontabulator, the board game of dead bugs InsectiSide, and the highly addictive puzzle game Netrikulator.

In 2002 when no record labels wanted to sign his comedy-rap act Sudden Death Tom "Devo Spice" Rockwell decided to release the album Fatal Accident Zone using FIDIM Interactive, LLC as the record label. The album was well received and made Sudden Death a standard feature on The Dr. Demento Show and other comedy shows. FIDIM Interactive, LLC went on to release the Sudden Death albums Die Laughing and Fatal Error before expanding to include the works of Worm Quartet, a synth-punk comedy act from Rochester, NY, and Cirque du So What?, a sketch-comedy group consisting of Devo Spice, Shoebox of Worm Quartet, the great Luke Ski, and Chris Mezzolesta of Power Salad.

In 2007 FIDIM launched The Funny Music Project, or The FuMP. This is a web site where a collective of comedy musicians release their songs for free under a creative commons license. New songs are posted every Tuesday and Friday. The site has been successfully monetized and now boasts a library of over 500 songs, many of which have made Dr. Demento's year end countdown of the most requested comedy songs of the year.

Today FIDIM Interactive, LLC (pronounced "fight 'em") is a full service multimedia company and record label. Our video games and applications have been nominated for awards and licensed to major corporations and web sites. Songs from The FuMP dominate the Dr. Demento Show and can be heard on various morning shows and radio stations across the country. And we are looking forward to expanding into the mobile space for games and music, and wherever the future may take us.

Remember, when you want it done right, or in some cases at all, you have to do it yourself.