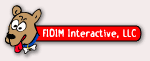 "Fine! I'll do it myself!" It's more than an acronym. It's a way of life. When everyone tells you it can't be done and no one is willing to help there's nothing else to do but go forward on your own, get the job done, and keep all the spoils for yourself.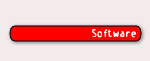 Netrikulator

Waste away the hours that you should be working by forming as many networks as you can with this addictive puzzle game.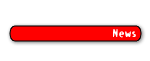 New Server
We've moved to a new server! All of our domains, including this one and The FuMP have been migrated to a new server so we can better serve our customers.
FuMP 31 CD Now Available and New Promo

The FuMP Volume 31 is now available for sale over in our store. On this CD the artists skewer the election, horror movies, sci-fi conventions, and more, and will even try to seduce your inner geek. Click here to order your copy today!

The CD also contains an 18 minute highlights reel from the first annual Logan Whitehurst Memorial Award For Excellence in Comedy Music ceremony which took place at Con On The Cob last October.

To help promote the release and The FuMP in general we have released a new 60 second promo which you can download here. Please run it on your podcast, internet radio show, traditional radio show, or just turn up your stereo really loud and point your speakers out the window. We'll take any help we can get.
Cirque du So What? Presents Stupid Cowboy Thing, Volume 2: Additional Squid

Cirque du So What's third album is now available! Stupid Cowboy Thing, Volume 2: Additional Squid features over an hour of hilarious sketch comedy brought to you by the great Luke Ski, Shoebox of Worm Quartet, Chris Mezzolesta of Power Salad, and Devo Spice.

This album is available on CD or as a high quality MP3 download and features such awesome bits of comedy as "Let's Do Improv," "Green Eggs and Peas," "Tile Guy, The Movie," and "How To Speak ShoEboX."

This CD will make you laugh, smile, cringe, groan, and probably at least once or twice make you say "What the...?" It's what we do.

Features guest appearances by Carrie Dahlby, Sara Trice, and Insane Ian. Click here to order now and get a digital copy of the album instantly!
The FuMP Volume 30 Now Available

The FuMP Volume 30 shipped to our Level 2 subscribers today and is now available in our store so the rest of you can order your copies. Click here to get The FuMP Volume 30 on CD or high quality MP3.

Also, with the release of volume 30 that means The FuMP Volume 18 is now out of print. We do still have some left so if you want your a order it now. We will not be printing any more. And as with all of our out of print CDs the low quality MP3 version is now available for free in our store. Click here to get The FuMP Volume 18.
The FuMP Volume 29

The FuMP is proud to present our 29th CD! This CD features all the songs posted during September and October of 2011 where we introduced you to such great new artists as Ookla The Mok and Tony Goldmark who each posted their first songs for this CD.

This CD also features some great work by some of your favorite FuMP artists such as the great Luke Ski, Robert Lund and Spaff, and Insane Ian.

And speaking of Insane Ian, the CD and digital download also include a video interview with Insane Ian shot by Devo Spice when the two met up at Con On The Cob in October.
The FuMP Volume 28

The FuMP Volume 28 includes all the songs posted at TheFuMP.com in July and August of 2011, including an 11 minute Weird Al parody by Steve Goodie, two new sketches by Cirque du So What, new recordings of classic songs by Lemon Demon, new songs by Consortium of Genius, Positude, plus the first new Rob Balder song in two years! What more could you possibly want?!

What, that's not enough? Fine. This CD also has a video shot at Nerdapalooza of Insane Ian, Carrie Dahlby, Devo Spice, and Schaffer The Darklord performing "We're All Gonna Die."

Still not convinced? How about this: songs about Monty Python, Harry Potter, Gilligan's Island, and freakin' Bikeman! Bikeman, people!
Cirque du So What? Releases Second Album

Cirque do So What, the sketch comedy super group made up of Devo Spice, the great Luke Ski, Shoebox of Worm Quartet, and Chris Mezzolesta of Power Salad, returns with their second album which is so packed full of comedy, insanity, and profanity, that it had to be broken up into two albums.

Stupid Cowboy Thing, Volume 1: GRANDMOTHER! features an hour of hilarious sketches, phony commercials, and bizarre music. The Guess The Context series continues unashamedly, and of course there are appearances by The Tile Guy. There's also a really inappropriate song that you will find yourself singing at all the wrong times because it will get stuck in your head and will surface and the most inopportune times.